Uxbridge London wedding photographer sharmila dna david

Uxbridge London wedding photographer sharmila dna david

Witney Lakes resort oxfordshire wedding photographer

Witney Lakes resort oxfordshire wedding photographer

Wimbledon london wedding photographer

Wimbledon london wedding photographer

Wantage wedding photographer oxfordshire

Wantage wedding photographer oxfordshire

the brides wedding shoes

the brides wedding shoes

the manor country house hotel wedding photographer

the manor country house hotel wedding photographer

the bride giving her vows during the wedding ceremony

the bride giving her vows during the wedding ceremony

weston on the green wedding photographer

weston on the green wedding photographer

Baytree hotel burford wedding photographer

Baytree hotel burford wedding photographer

tally ho hotel bicester wedding photographer

tally ho hotel bicester wedding photographer

Eynsham Hall wedding photographer

Eynsham Hall wedding photographer

Th Great Barn Aynho Wedding Photographer

Th Great Barn Aynho Wedding Photographer

the exchanging of the rings

the exchanging of the rings

the bride crying under her veil

the bride crying under her veil

horse and carriage at Eynsham Hall

horse and carriage at Eynsham Hall

Eynsham Hall wedding photography

Eynsham Hall wedding photography

Oxfordshire Wedding Photography

Oxfordshire Wedding Photography

swallows nest barn warwick wedding photographer

swallows nest barn warwick wedding photographer

Bournemouth wedding photography Beach and Royal Bath Hotel

Bournemouth wedding photography Beach and Royal Bath Hotel

The Glorious Eynsham Hall in Oxfordhsire all lit up at dusk

The Glorious Eynsham Hall in Oxfordhsire all lit up at dusk

The bride crying during her wedding ceremony at Eynsham Hall

The bride crying during her wedding ceremony at Eynsham Hall
To view High Resolution images please clcik the link below
  ​​Hello, I am Andy from Visualise Wedding Photography
I specialize in stylish , natural Documentary Wedding Photography shooting throughout Oxfordshire and surrounding counties , capturing all those candid wedding day moments  from your morning bridal preparations through to your first dance or for as long as you need. I want your wedding photography experience to be easy and friendly, and I get so much satisfaction making others happy with something I made for them, so weddings are a great match.

View Our High Resolution Online Gallery
I CAN ASSURE YOU OF A FRIENDLY
Visualise Wedding Photography Oxfordshire Wedding Photographer 
"Andy did our wedding photography in August 2018 and we both absolutely loved him! I cannot recommend him highly enough. He put us both at ease straight away and even helped take away some of those pre wedding nerves! He's so polite and friendly and fitted in really well. The photos are absolutely stunning. Brilliant man & a brilliant photographer".                   

Laura and Matt           The Manor Country House Hotel Oxfordshire



"Andy was brilliant! Andy showed personal interest, he answered every question that we had and was always available to talk to. He was flexible and reliable. The photos are incredible. Money well spent. His prices are very competitive. He blended into our small intimate wedding like one of the guests. It was an honour to have him capture our perfect unique day. Thank you! "     
  Sharmila and David          Uxbridge   London   UK
"Andy is an amazing photographer and really made our special day all the more magical. He captured all the laughs and smiles throughout the day, so we now have all the memories of our wedding day! Thank you so much Andy!  " 
  April and Ashely          Bournemouth Beach 


"Andy was amazing. He captured our day perfectly. We were really happy with every aspect of working with Andy."  

 Lucy and Tom           Pittville Pump Rooms Cheltenham 


"Local and friendly. Quick to respond to all my questions."

Emma and Oliver          Witney Oxfordshire



"Andy was fantastic! Nothing was too much trouble we have loads of gorgeous photos to relive our day by ❤ "

 Jessica and Tom             Milton Hill House Oxfordshire 
"Andy you were absolutely amazing. We have seen all the photos with family and every single one is beautiful! We have already printed some and ready to print the rest. You truly created a log of our wedding day. Thank you again! "
Emily and Matt               Lains Barn Oxfordshire 

"Andy was absolutely amazing on our wedding day. We are so happy with our photos, he really did capture every element of the day and it was so nice coming back and seeing them after our honeymoon. I would highly recommend Andy to anyone looking for a photographer for their wedding day. Andy's attention to detail is second to none and he provides an excellence service. Thank you so much!!!!  "

 Charlotte and Jack               Tally Ho Hotel Oxfordshire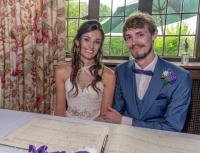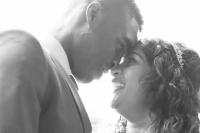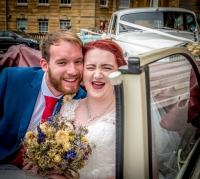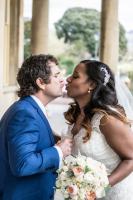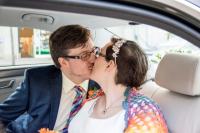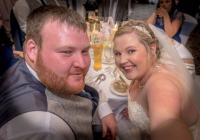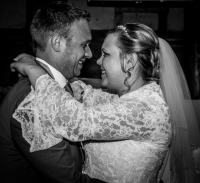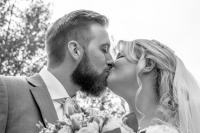 Telephone         07947880975